BLOG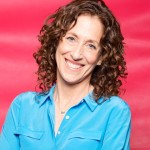 MAR25
Blog
2014 at 12:10pm | by admin
WHY PRESCHOOL GYMNASTICS IS SO IMPORTANT TO YOUR CHILD'S DEVELOPMENT
1) Gymnastics is a fun and healthy intro to the joys of movement. A healthy habit to last a lifetime.
2)  When children succeed early on in a physical environment and they are having fun they will want to continue moving!
3) A healthy intro turns into a healthy habit…moving and exercise is seen as positive and enjoyable.
4) Every child can work at his or her own pace and ability.
5) Gymnastics incorporates every type of movement…more than any other sport.
6) Children enrolled in preschool gymnastics improve balance, strength, flexibility, gross motor skills, coordination and body awareness
7) Participation in a developmentally appropriate gymnastics class improves a child's focus, concentration, attention, confidence and social skills.
8)  Studies have even linked improved reading readiness, and improved overall cognition and memory to participation in gymnastics.
9) Preschool gymnastics can be done year round, is fun, safe and beneficial to  ALL children…regardless of  abilities.